Last week judging for our very first, ever, brand-new INK-redible 21-st Day Challenge kicked off with a vengeance. We had such exciting entries! Incredimombo and I were so excited at every entry that showed up.
Last month's episode was all about Books.

All our entries rocked. Now that the dust has settled we're announcing our top 3 winners!

Charmaine (Charmwarm) won a gift certificate to Amber Ink.



I'm still floored by the way she made this Baby Mermaid set SING. I want all those little things!


The blissful Wendy Price created this little fishy book and won some Amber Ink. dollars!
Can you imagine a better place for all your tails tales?



Our mermaids definitely made a splash during this challenge. These little fish are companions from our Baby Mermaids 'Friendship' set.

Our grand prize winner, Lynne Phelps, brought home the crown! She went old-school with one of our original girly girls. This certainly encourages me to read!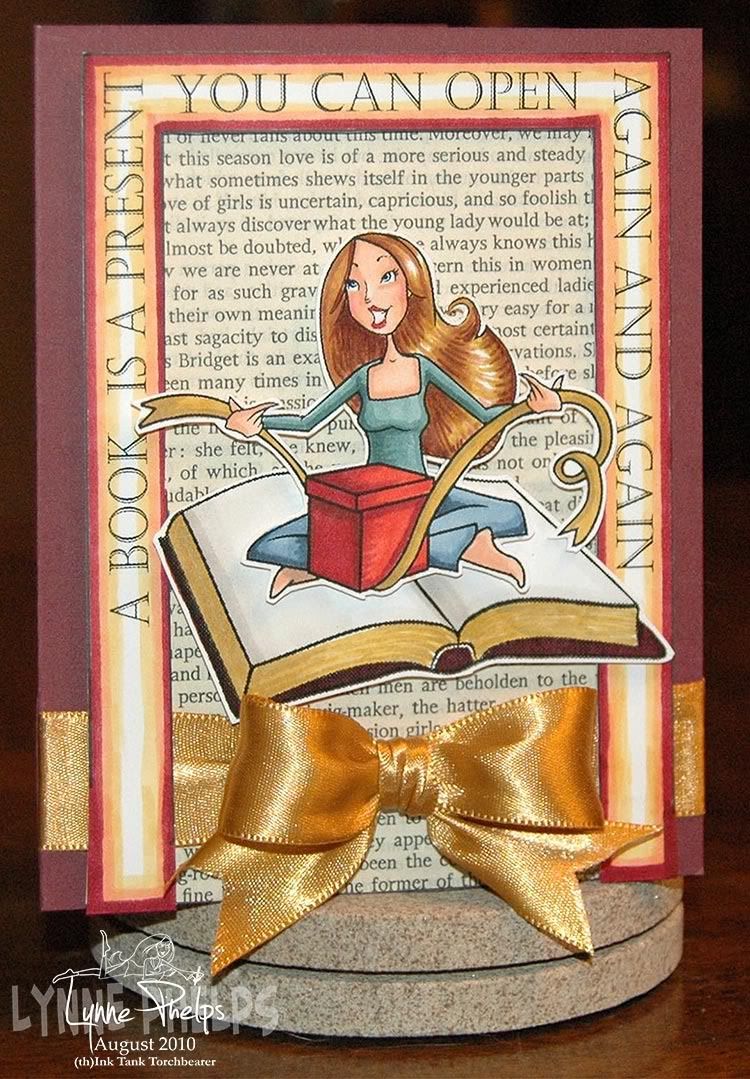 This month our prize was a great big secret. As promised, it IS a pretty great prize, if I do say so myself. The winner of each month's challenge will work with me to create a custom set that they're just dying to have.

Lynne has been pining for a curvy girl from Amber Ink. This month, she's helping us design our very first woman in our new "More to Love" Collection.

Here is one of our first rough sketches based on our emails that have been going back and forth!


You can follow her development and see how she's turning out as Lynne and I work on her at:
http://amberinkchallenges.blogspot.com/p/winning-developments.html

This month's challenge at http://amberinkchallenges.blogspot.com/
Is Trick Or Treaty Amber Inky!


PLUS, it's being hosted by Major Celebrity Carole Burrage
(one of my favorite stampers of ALL TIME)

The winner of this month's Halloween challenge will be designing a set with me ala Lynne Phelps next month, same time, same place.
Just think, this could be you!!!