These latest Amber Ink. projects popping in the atmosphere are hypnotising. We just had to share

Our oh so lovely Tanis, currently exploring the Big Apple, managed to create this bit of genius before she jumped on a jet plane!
Tanis added Amber Ink's
Love Bunny Kiss-Kiss Fluffy Bottoms digiStamp
to this warm pallette to create this adorable greeting card. Read all about it at All That Rubbish.
This little 'Luck' card is the perfect gift for teacher friends or your little flock of chicks returning to school this month!

Lisa has used one of our lines to digiStamp this studious little girl. Amber Ink's
Kiddos -Back 2 School - The New Girl
is perfect for all the smart girls in your life. Get the look at Lisa's.

Lynn is flaunting her brilliance! What a genius way to use this little kiddo.
Lynn calls this new Amber Ink. digiStamp
'The little dude'
and I have to say that suits him just right.

You can grab this bright and exciting iPaper that Lynn's used at Amber Ink. too.
Check it out, it's part of our whimsical 'The Little Top' line.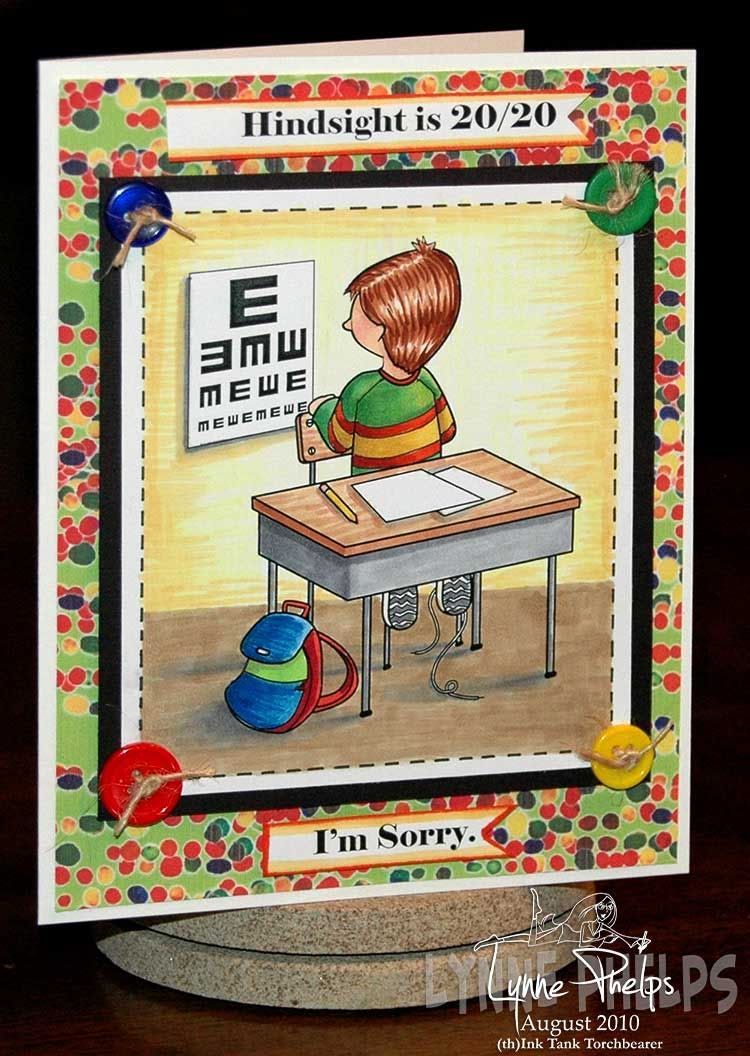 You can read more about the little dude and this adorable heart-melting card at
Lynn's Savvy Sisters Studio.

Lynn's teaching classes on color techniques now! Check out her mega-talent and if you're close (Middle Georgia), be sure to support her. She has so much to share -- you know because she's brilliant and such!

Wendy's been making all kinds of bits of brilliance for Amber Ink. this month. I still can't get over this card she did last week. If I HAD to go to school to get this card, she'd probably be able to prod me out the door and back into one of thos L shaped desks!

Wendy used all three of our Back 2 School Kiddos to create this adorable bit of back to school bliss. The school lined paper is snipped from one of our recipe cards.
Get Wendy's delicious recipe for this card at her blog, Paper, Ink and Smiles!



Remember, you still have ONE day ELEVEN hours and THIRTY-TWO minutes... no wait THIRTY-ONE minutes to enter our INKredible 21 day Challenge. I promise, the prize is so scrumpdiddlyumptious you're going to want to trade that golden ticket in. Run, don't walk!
Speaking of... Thanks for stopping by!